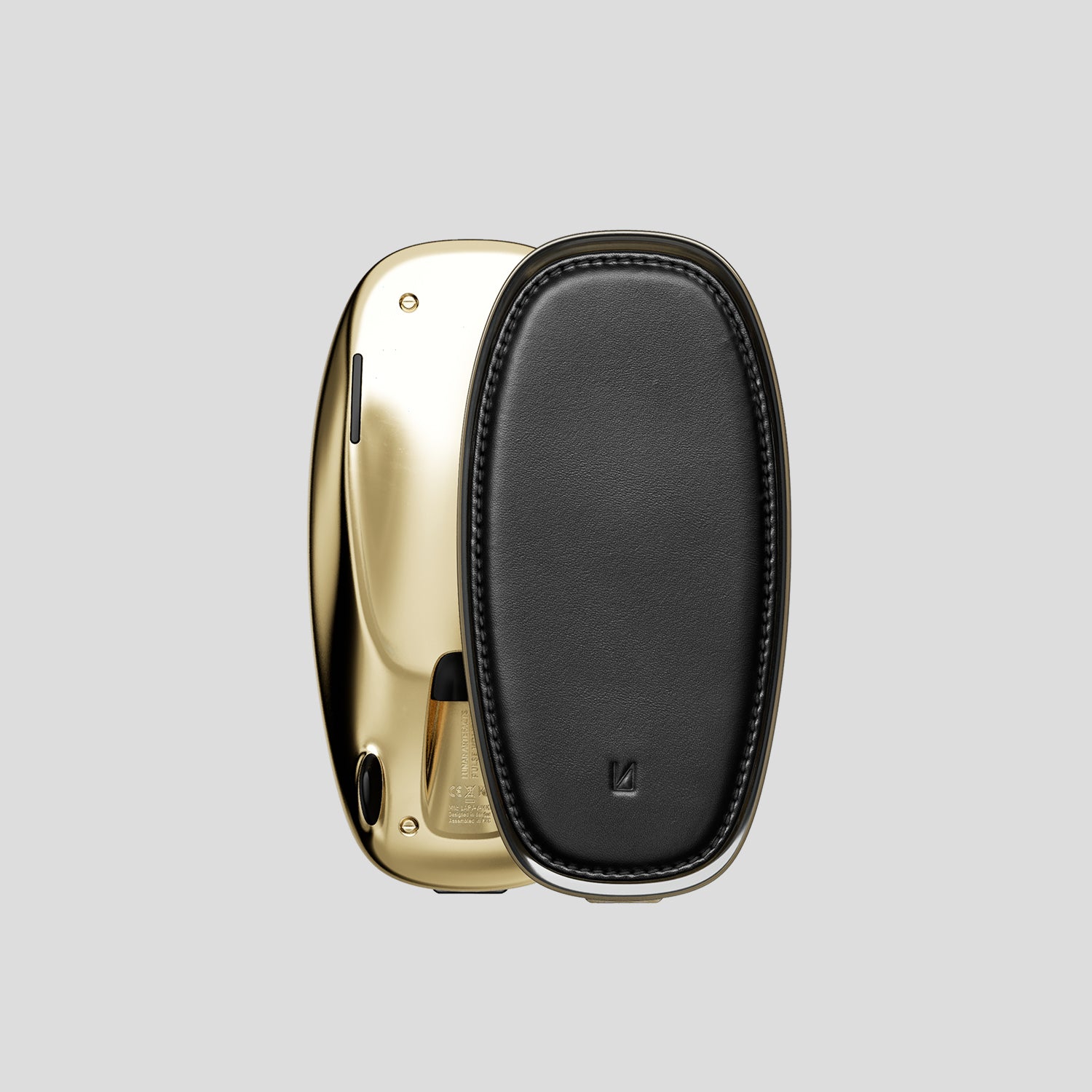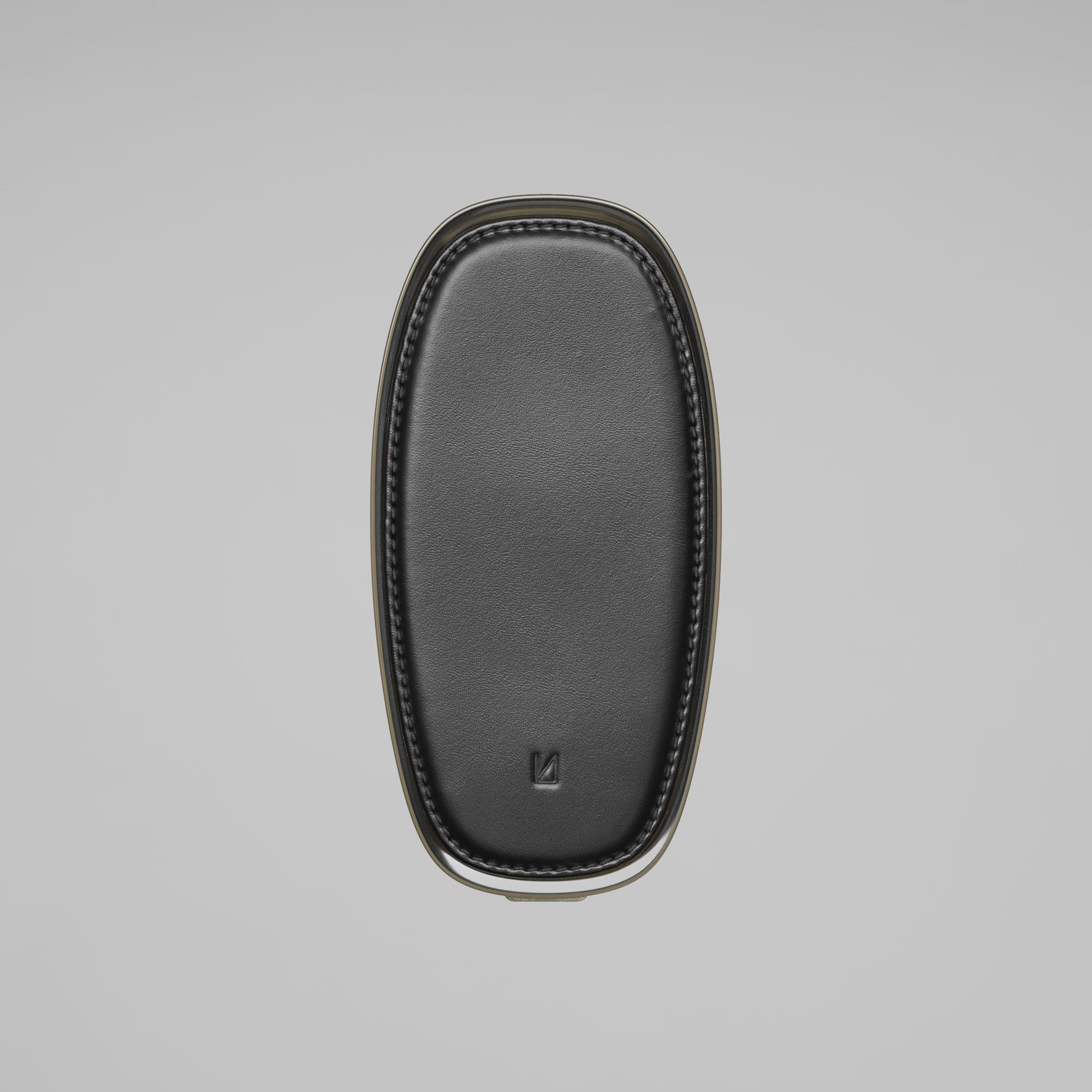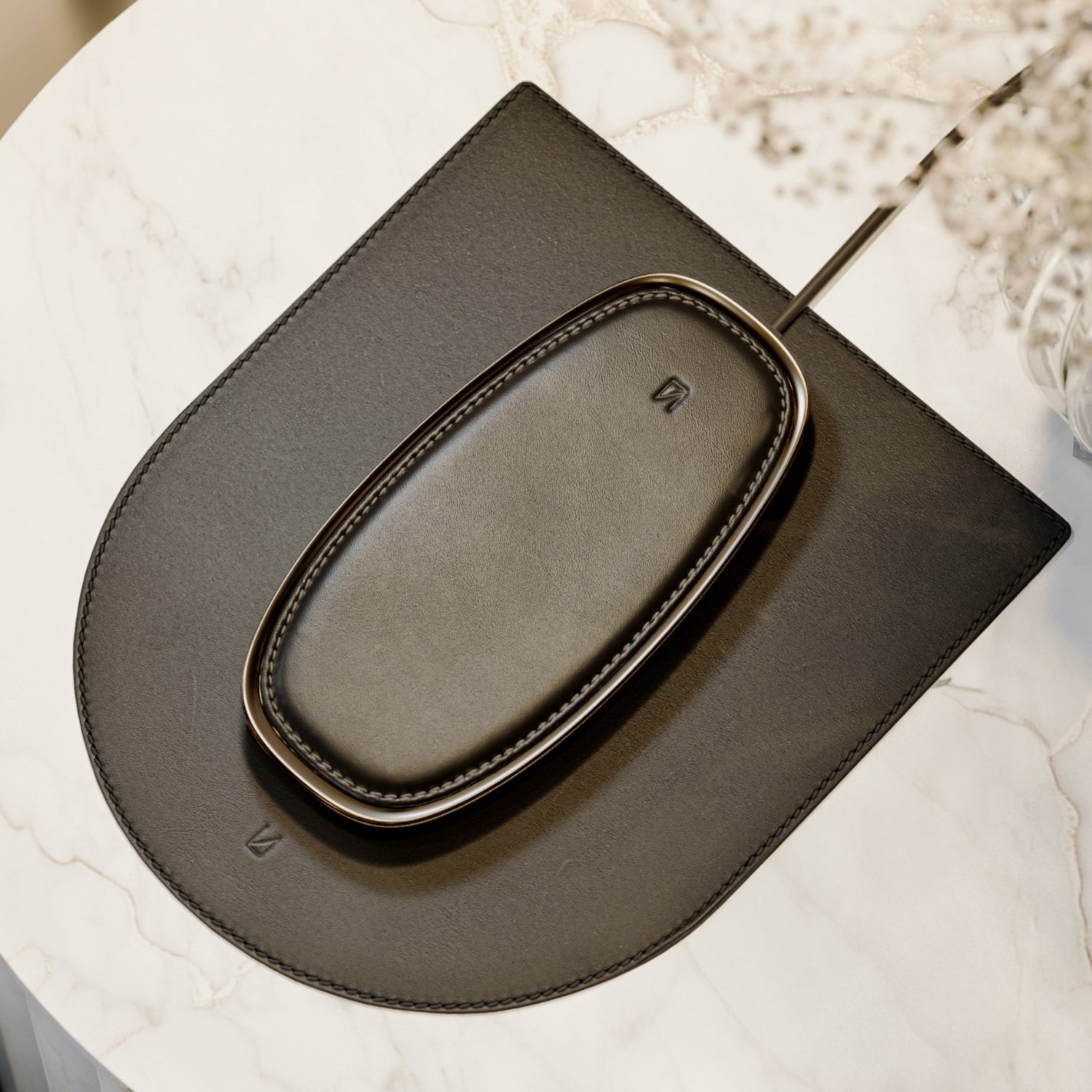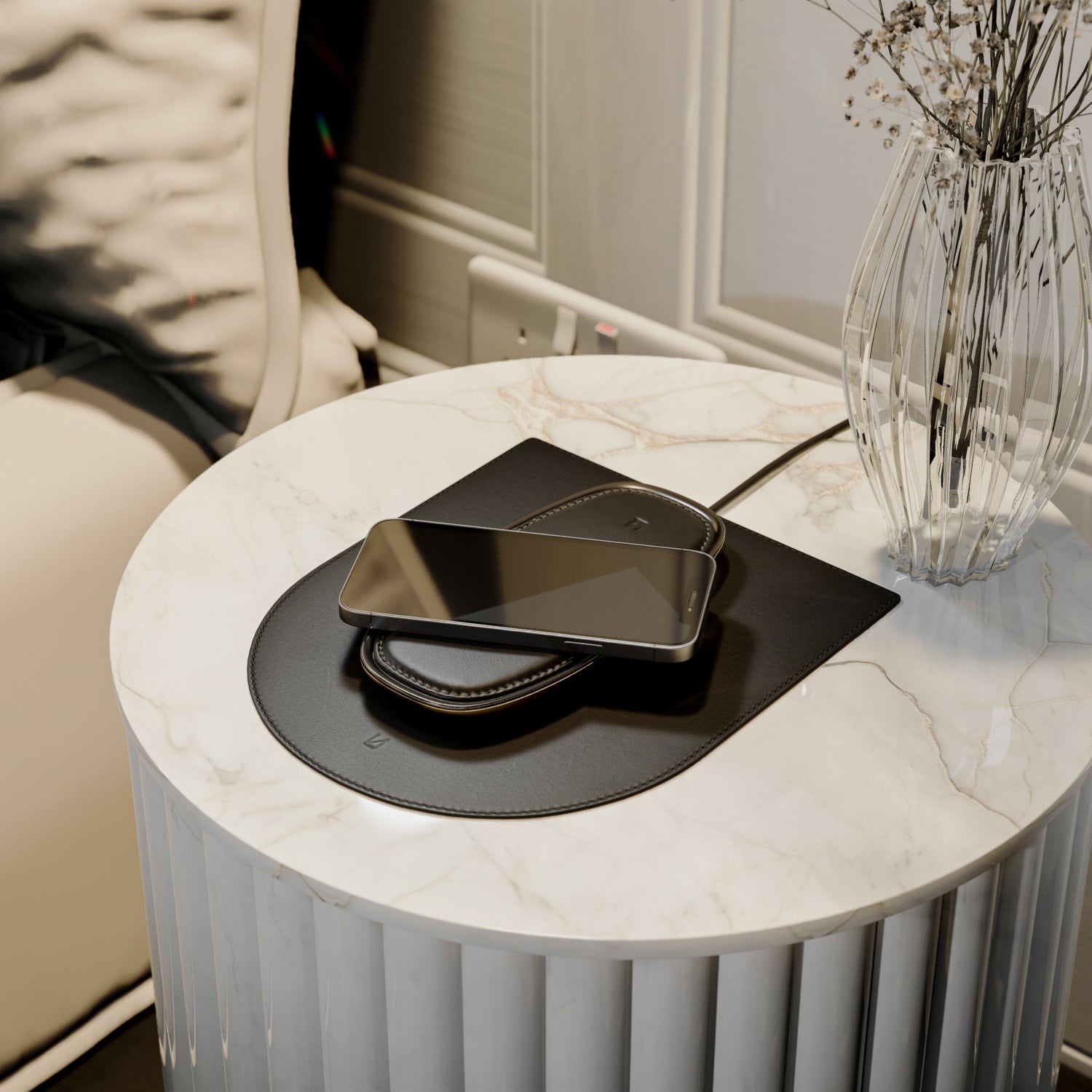 Pulse Volitari - Solar Shadow
---
The Pulse Volitari features full-grain French leather with minimum treatment, finished with equestrian-inspired stitching and an uncoated solid brass base. The overlapped coil design maximises the area, allowing simultaneous charging of your essential devices.
Key Features
• Full-grain calf leather top
• Hand-polished solid brass base
• Qi-enabled dual-charging
• Compatible with Apple & Android devices
• Smartphone-case friendly
• Ideal for engraving
• Presented in a signature box
• Full-grain calf leather top
• Hand-polished solid brass base
• Five-coil array
• Qi-enabled dual-charging
• Compatible with Apple & Android devices
• Smartphone-case friendly
• Foreign object detection
• Thermal protection
• Non-slip rubber feet
• USB-C cable included
• Hand-assembled
• Ideal for engraving
• Presented in a signature box
MATERIALS
Full-grain calf leather
Un-plated or plated brass

DIMENSIONS
183,5mm x 91,3mm x 19,5mm

WEIGHT
300 gr

CHARGING PORT
USB-C

COMPATIBILITY
Qi-enabled devices

INPUT
5V/3A | 9V/3A | 12V/3A

OUTPUT
5W*2 | 7.5W*2 | 10W*2

COILS
5 Overlapping Coils

POWER ADAPTER
Not Included

CASE COMPATIBILITY
Up to 3mm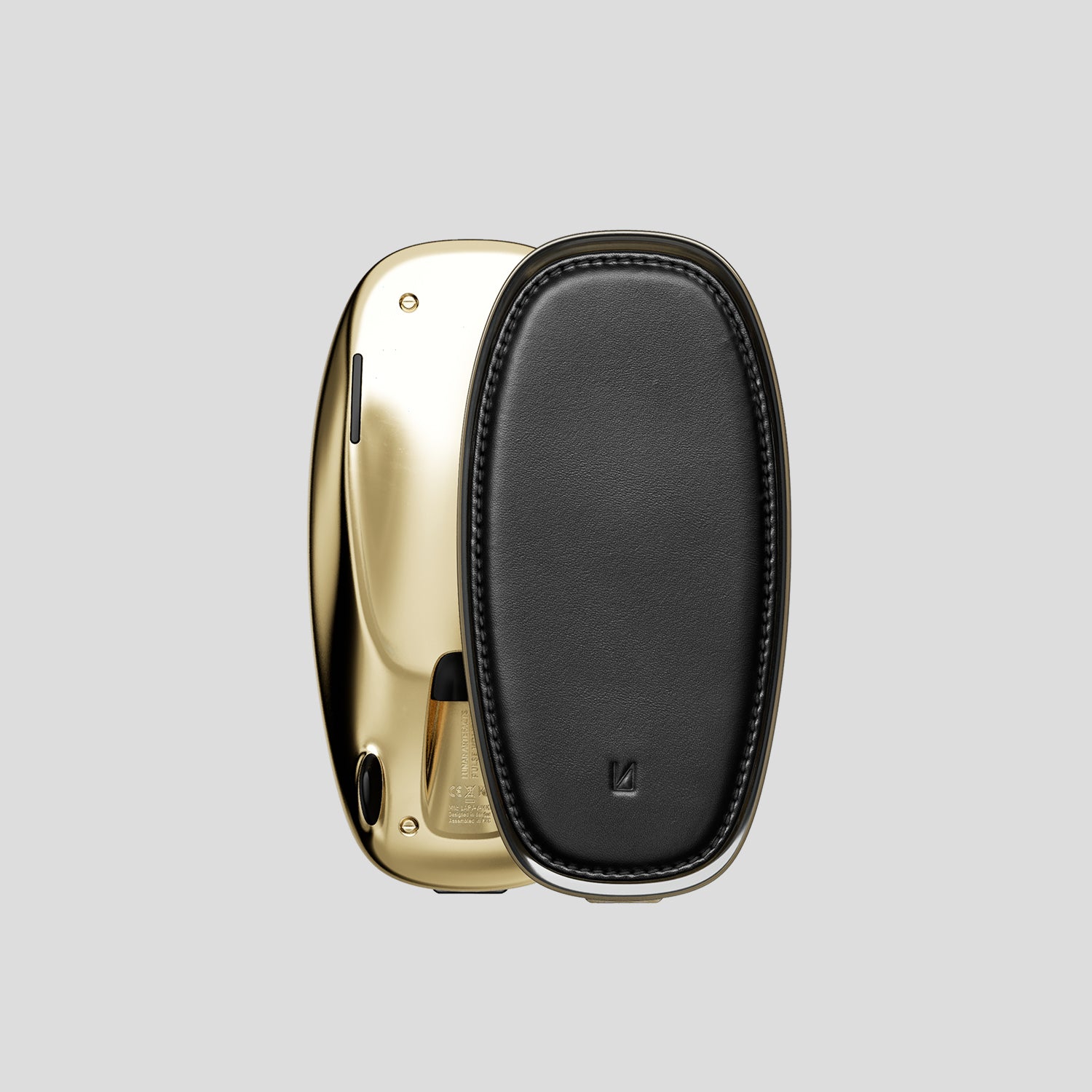 Designed for convenience
Ensuring longevity and practicality remains a core principle of our brand. We consistently challenge ourselves to find the ideal materials to meet functional requirements while allowing our products to age gracefully.

The Pulse Volitari wireless charger enhances everyday convenience with its effortless drop-and-charge functionality, eliminating the need for precise alignment. Simply drop your device, and rest assured it will seamlessly charge.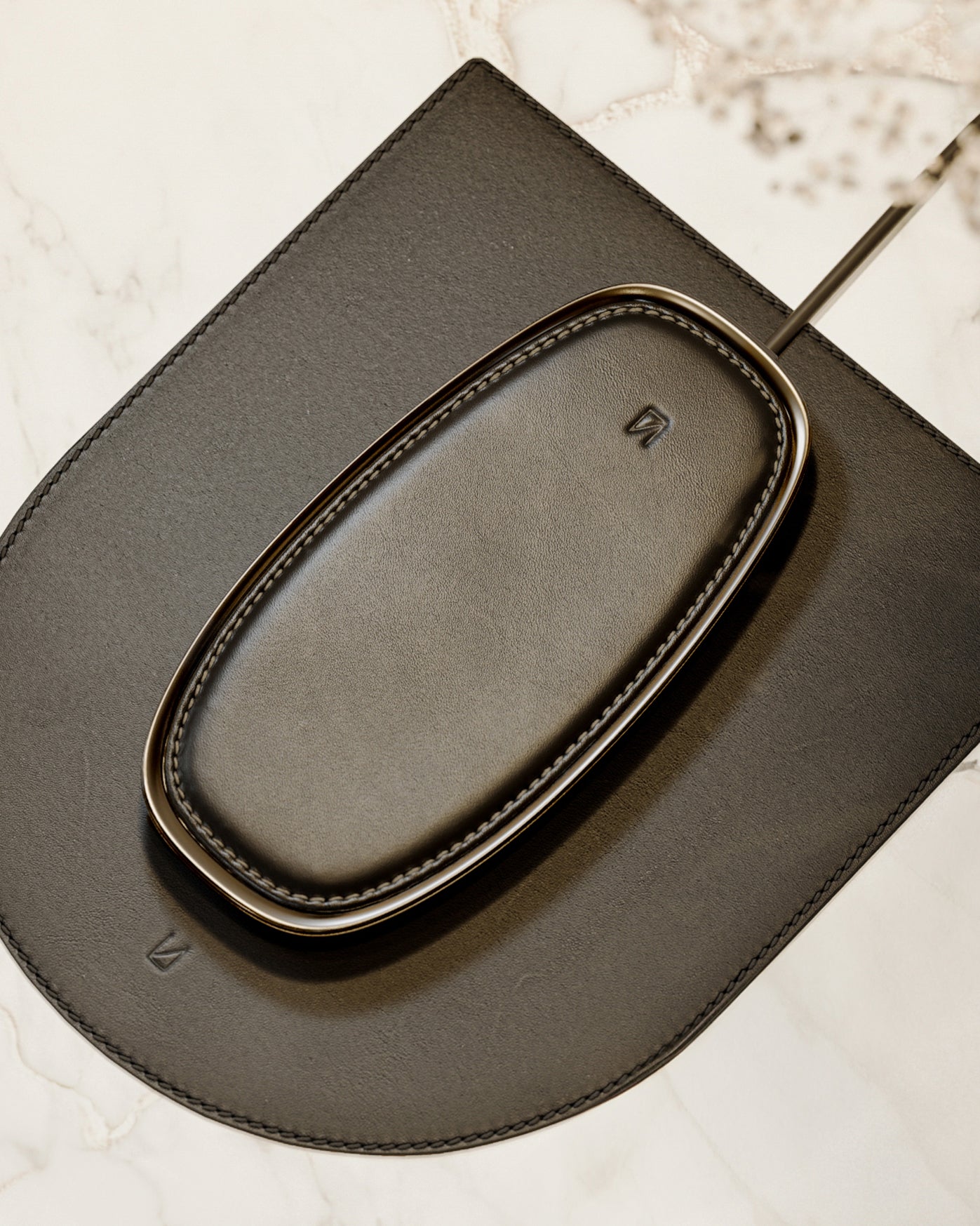 Full-grain Leather
The finest full-grain calf is sustainably sourced from a prestigious French tannery with a long heritage in leather production. The leather's natural resilience and durability make it a perfect material for creating objects that are built to last.
Hand-polished solid brass
The base is crafted from solid brass. The base was designed and engineered to dissipate heat generated from the charging process.

Every shell undergoes a meticulous hand-polishing process, resulting in a flawless finish and an extended lifespan.
Un-plated models are untreated and buffed without excess coating or treatment, allowing a natural patina to develop over time. If desired, the original shine can be restored through simple repolishing. Plated brass models eliminate the need for polishing, ensuring a long-lasting shine.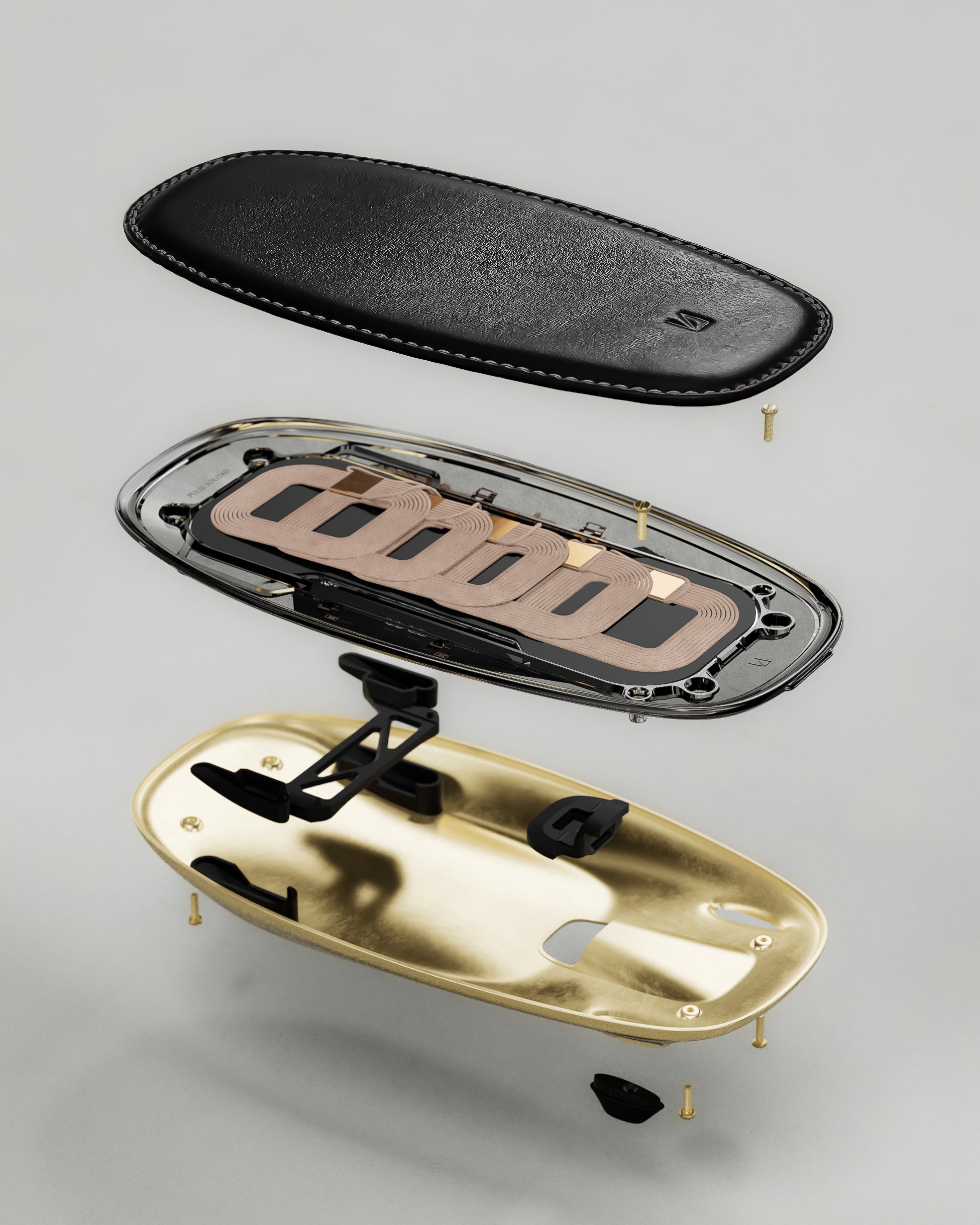 Future-proof design
Built on the foundation of an overlapping 5-coil base, this charger offers expansive and efficient charging areas for a longer product life.
To promote repairability, our wireless charger is designed using traditional nuts and bolds instead of adhesive bindings, enabling full disassembly. This ensures every aspect of the device is accessible for maintenance and reassembly without the shredding of the device.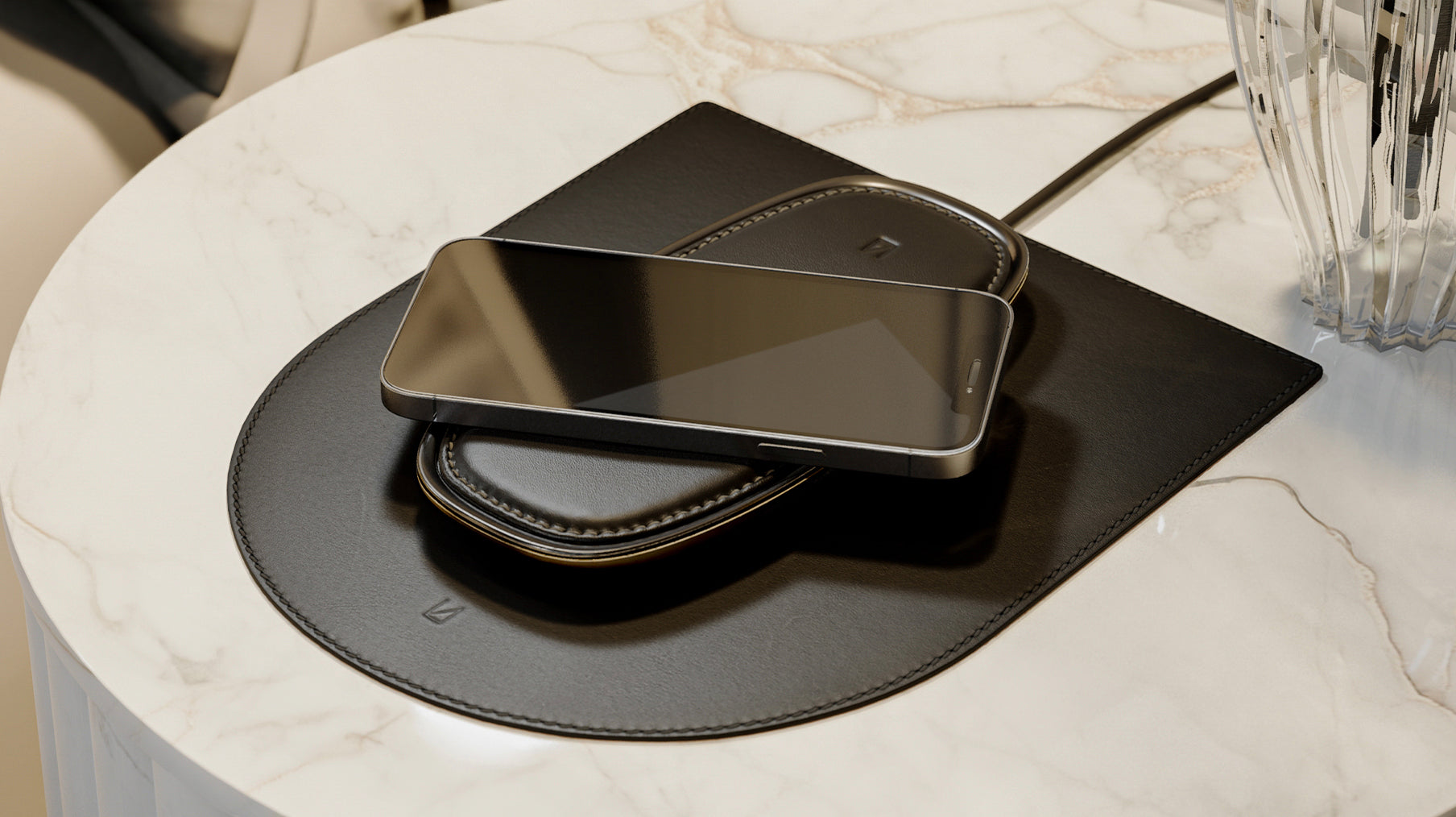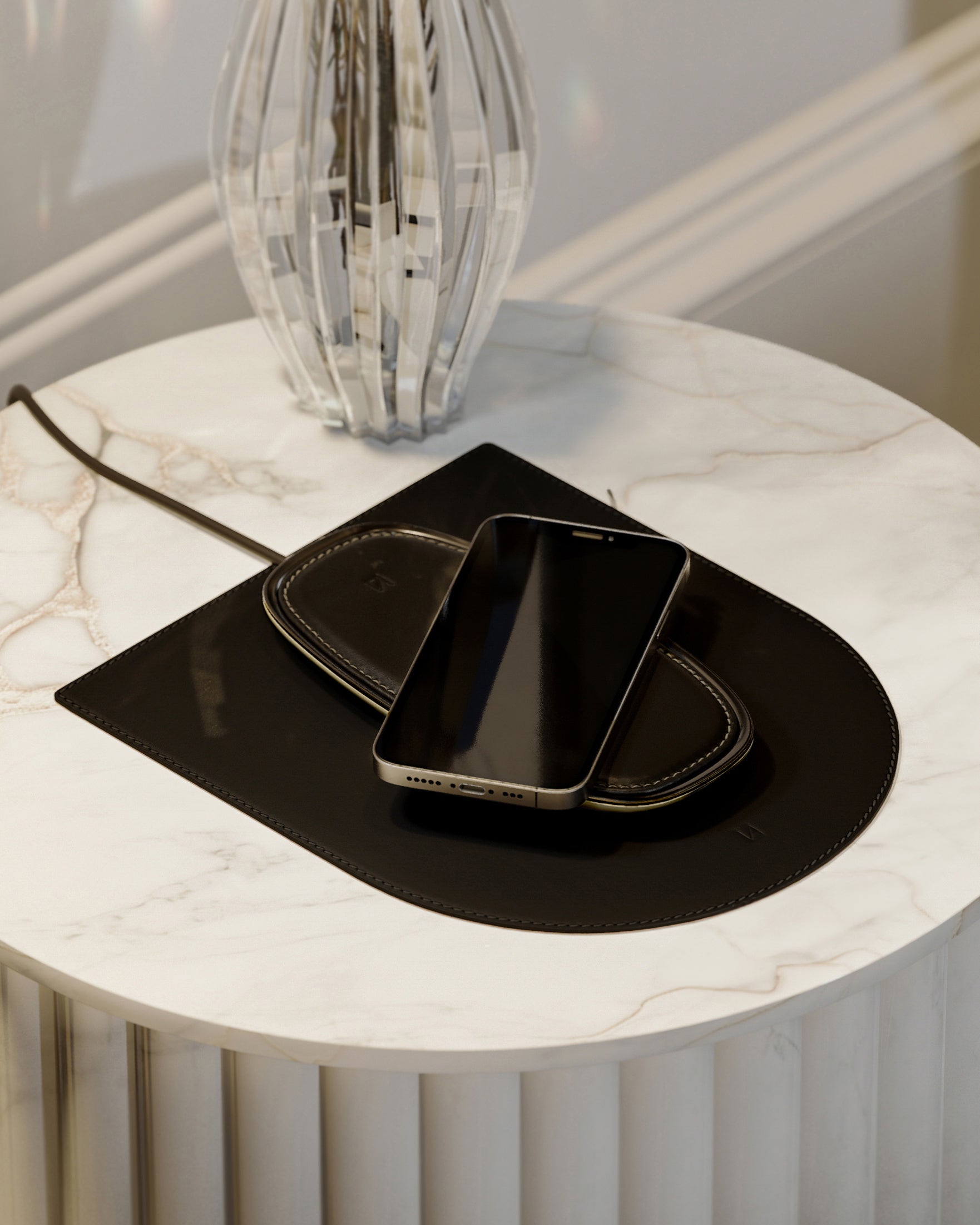 Eliminating cable chaos
The streamlined design of the Pulse Volitari is vigorously tested and engineered to complement a wide range of Apple and Android phone phones, from the Galaxy S22 Ultra to the iPhone 15 Pro Max, leaving ample space for small gadgets during dual charging.
Engraving
Sometimes, a memorable gift needs more of a personal touch. Make your words come to life with a meaningful message, creating the ultimate personalised gift for you or your loved ones.
MODERN THOUGHTFUL PACKAGING
Our commitment to design also extends to our packaging. After all, our inner child loves the thrilling experience of opening a gift. A simple, minimal exterior soon gives way to a layered, well-considered interior designed to keep your product well-protected and beautifully presented.

With an environmentally conscious view, we've also chosen to use recyclable materials, opting for soy ink and sugarcane paper over plastic. In addition, we recommend finding alternative uses for the box once your item has pride of place in your preferred space. Its neutral, versatile pattern suits every setting, and our sustainable approach ensures that you can make the most of this eco-friendly packaging.