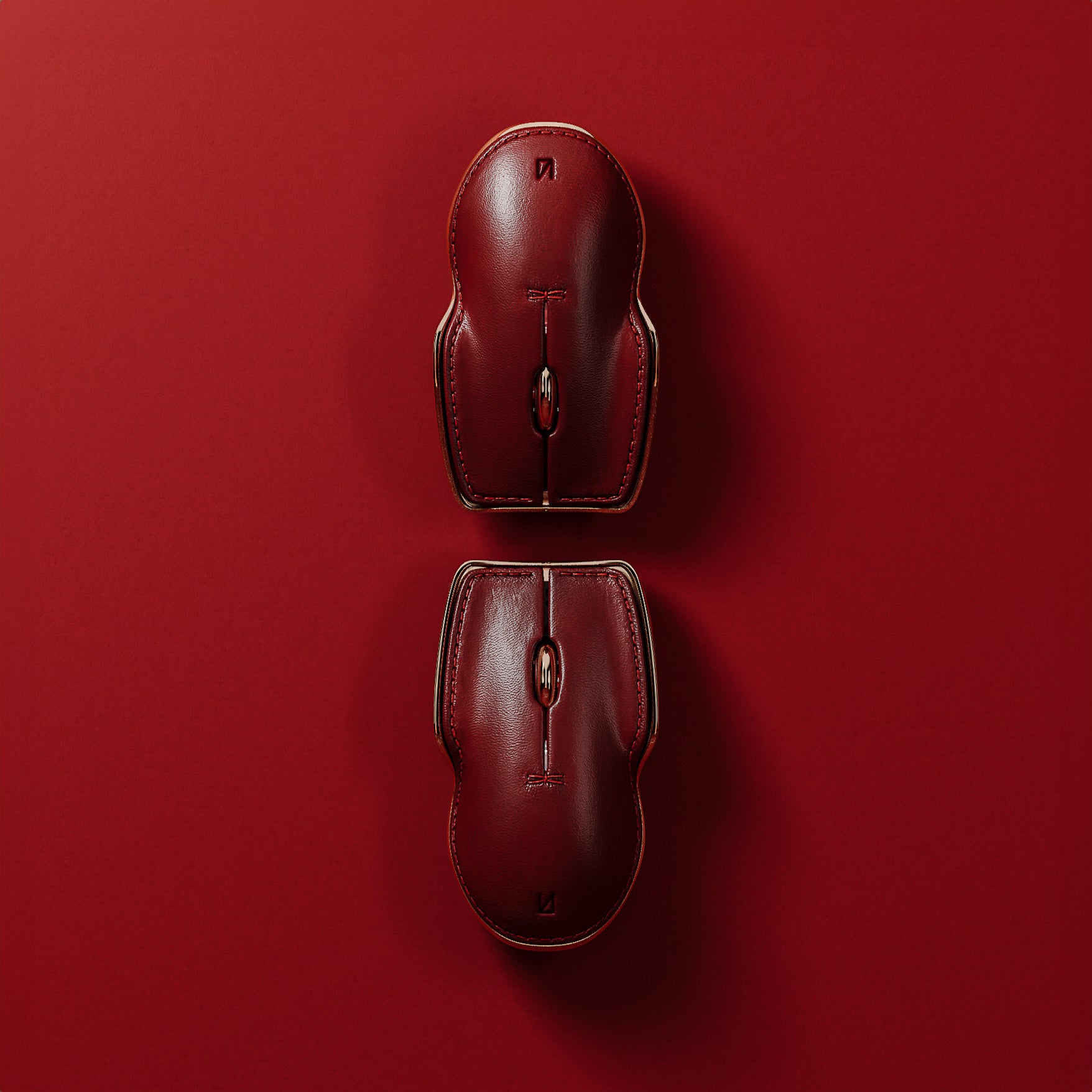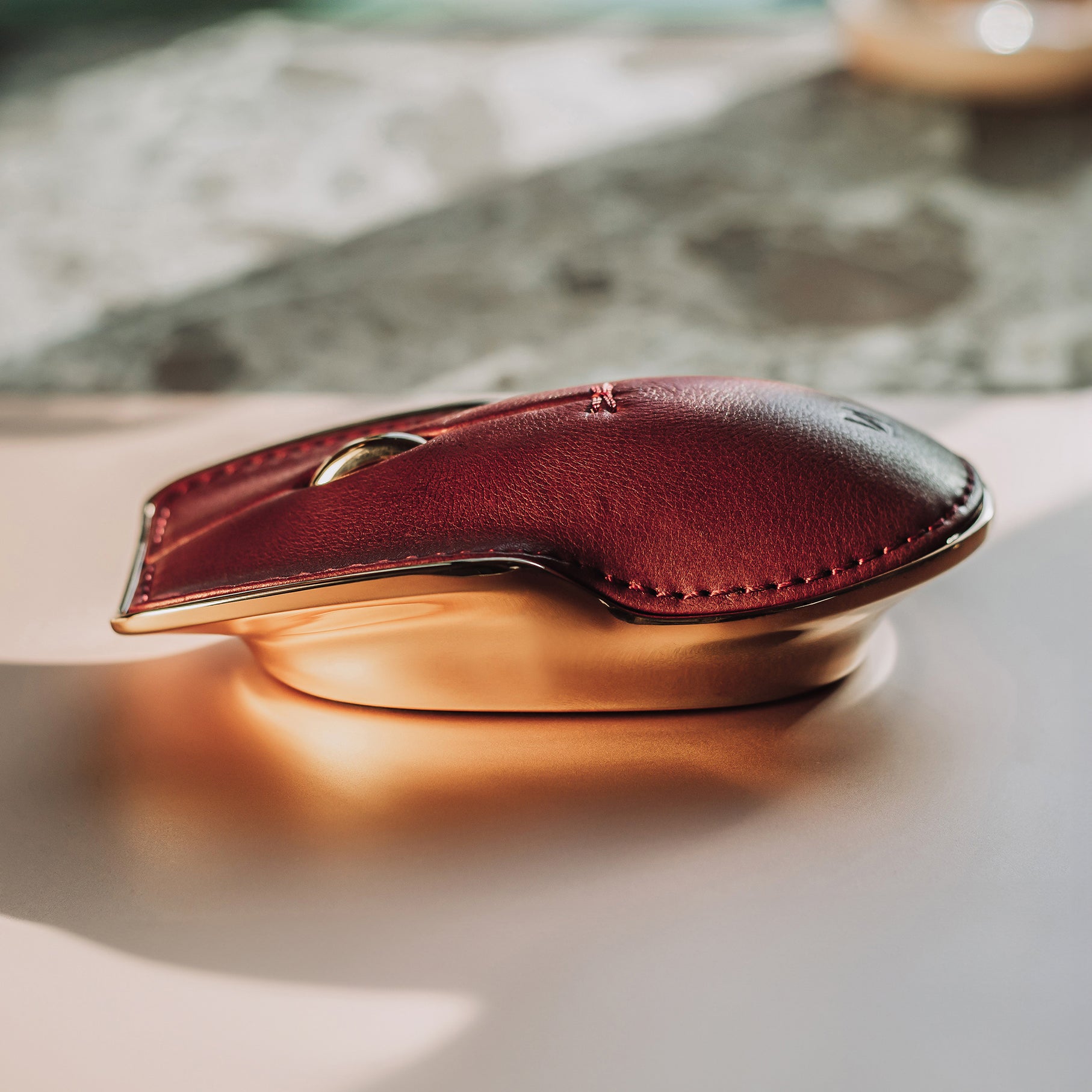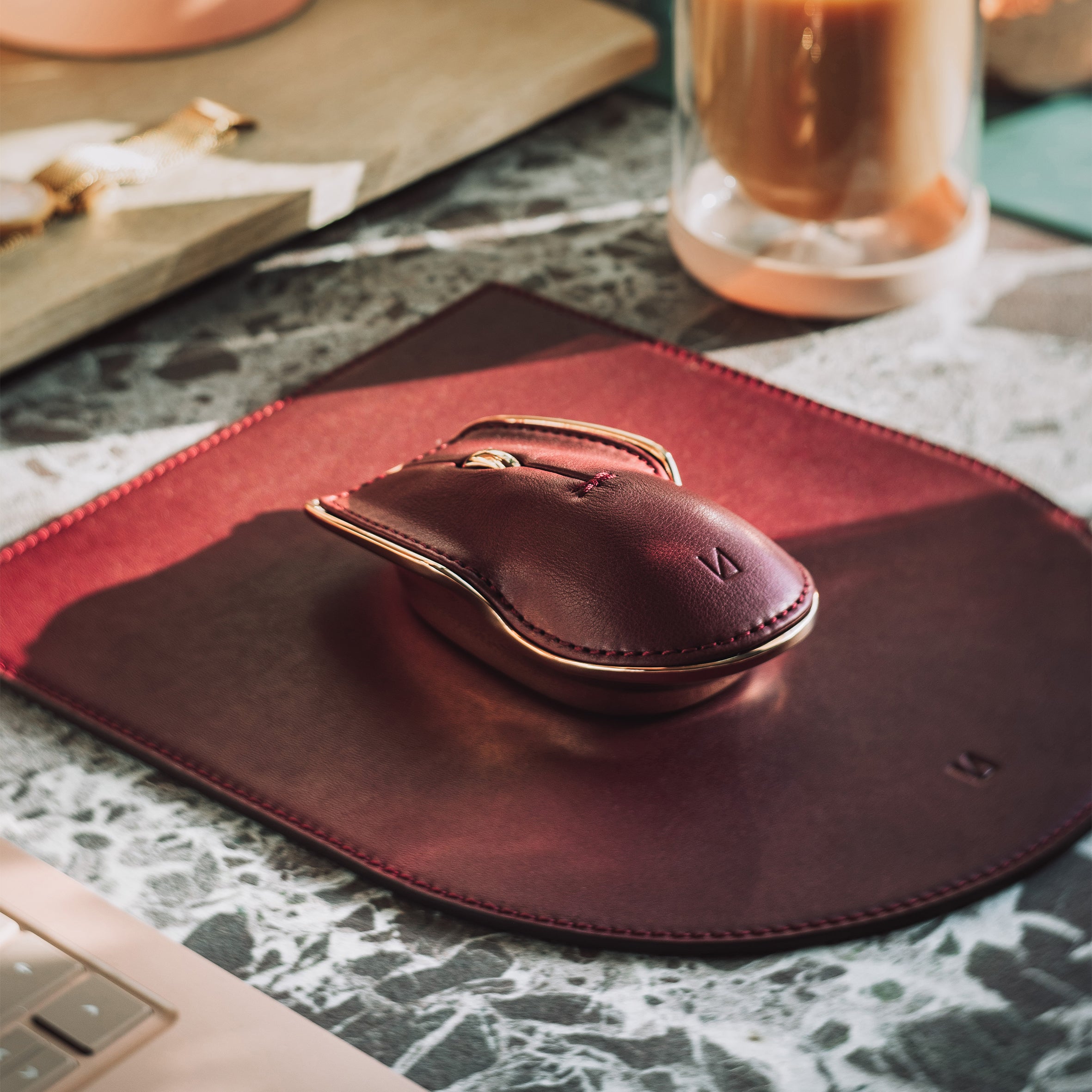 Pointer Instrument - Jeweller's Rouge
---
A SYMPHONY OF TASTE FOR THE REFINED.
An ambidextrous Pointer Instrument featuring full-grain calf leather, equestrian-style stitching and hand-polished rose-gold brass. Designed with longevity in mind, the Pointer Instrument is carefully engineered to accommodate future repairs, component replacements and software upgrades.
Key Features
• Replaceable top cover & components
• Triple connection modes
• Dual charging
• Flawless tracking on all surfaces
• Battery saving hibernation mode
• Full-grain calf leather top
• Hand-polished brass wheel and base
• Presented in our signature box
• Full-grain French calf leather top
• Hand-polished solid brass wheel and base
• Made for ambidextrous grip
• Replaceable top cover
• Triple connection modes
• Dual charging
• Tracks flawlessly on any surface
• Track on Glass sensor
• Battery-saving hibernation mode
• Replaceable components
• Hand-assembled
• Presented in a signature box
• Ideal for engraving
MATERIALS
Full-grain calf leather
Plated rose-gold brass

DIMENSIONS
124mm x 72mm x 40mm

WEIGHT
210 gr

INTERFACE
Bluetooth | 2.4G dongle | USB-C

SENSOR
Pixart PAW 3805 optical sensor
Glass thickness minimum 5mm*

DPI
800 | 1200 | 2000 | 3000

HAND ORIENTATION
Ambidextrous

RECHARGE
Wireless Qi | USB-C

Compatibility
Windows | MacOs | Linux | Android

BATTERY
3.7V - 850 mAh Li-ion Rechargeable Battery - Molex 5100 "Losi Connector"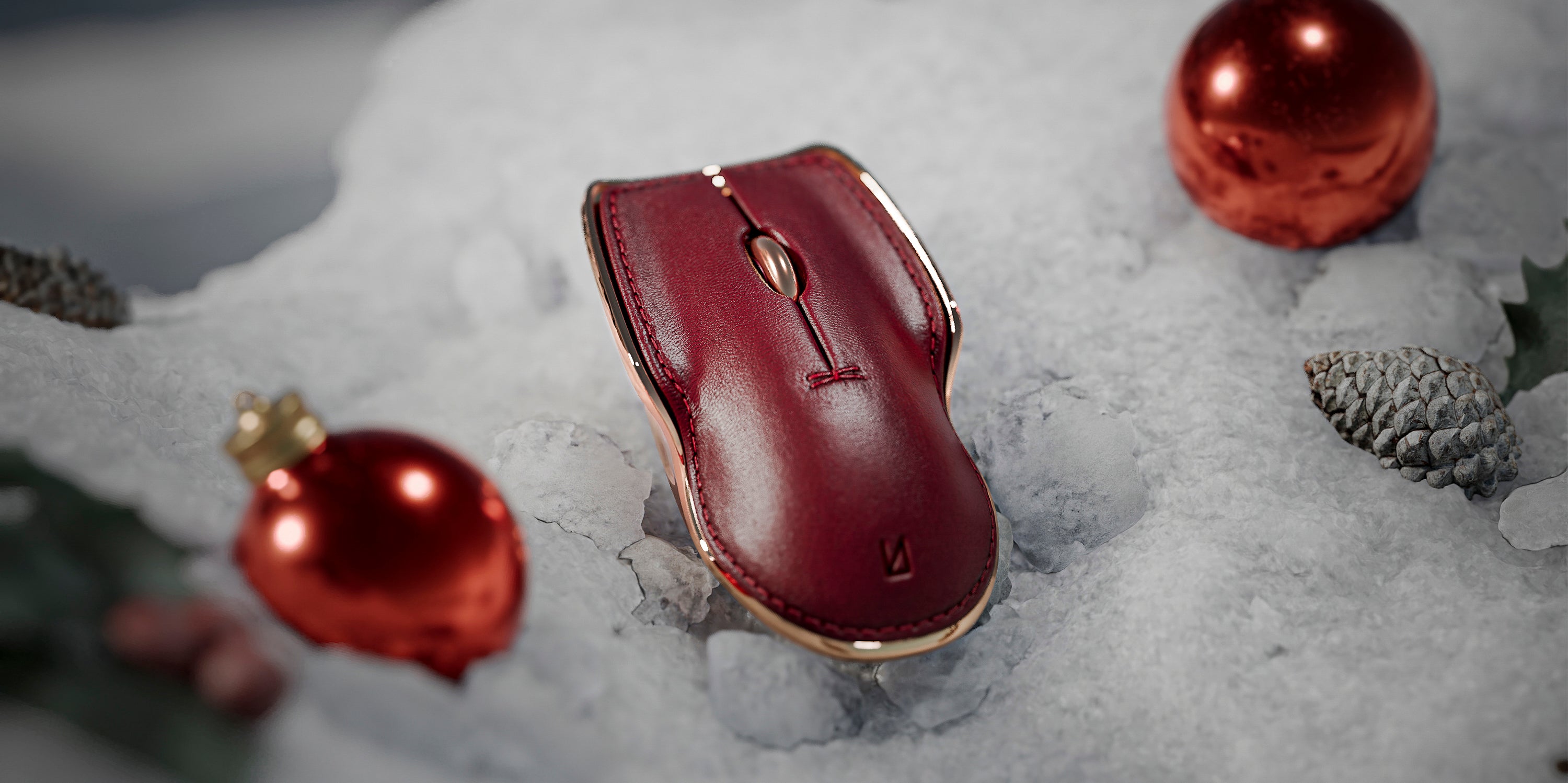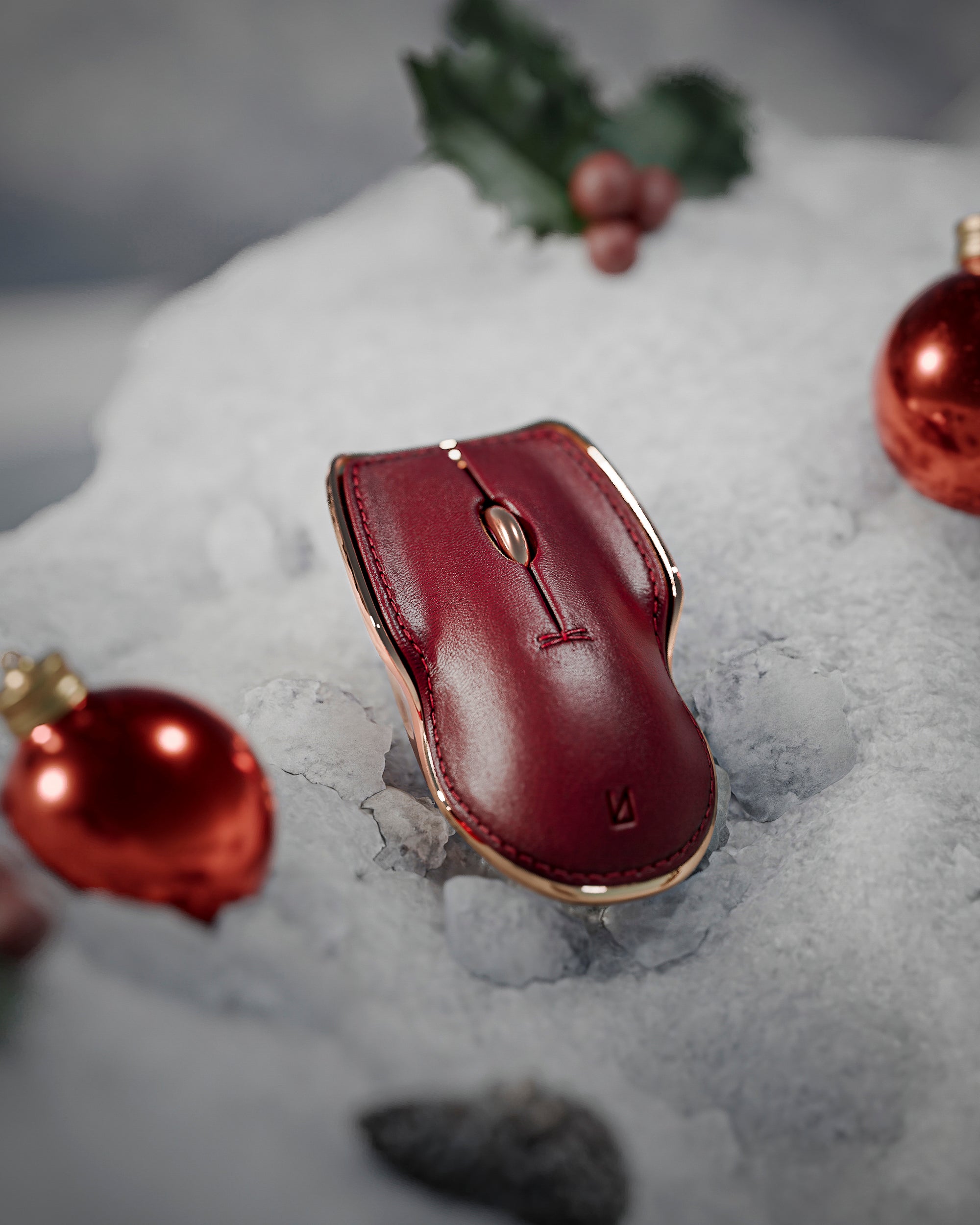 limited edition
Our Limited Edition Collection, featuring only a hundred meticulously crafted Green and Rouge pieces, is available exclusively during the Festive Season.
DESIGNED FOR LONGEVITY
Durability and repairability are at the forefront of our brand ethos. As such, we constantly challenge ourselves to source the right materials for both the functional needs and the superb aesthetic of each piece.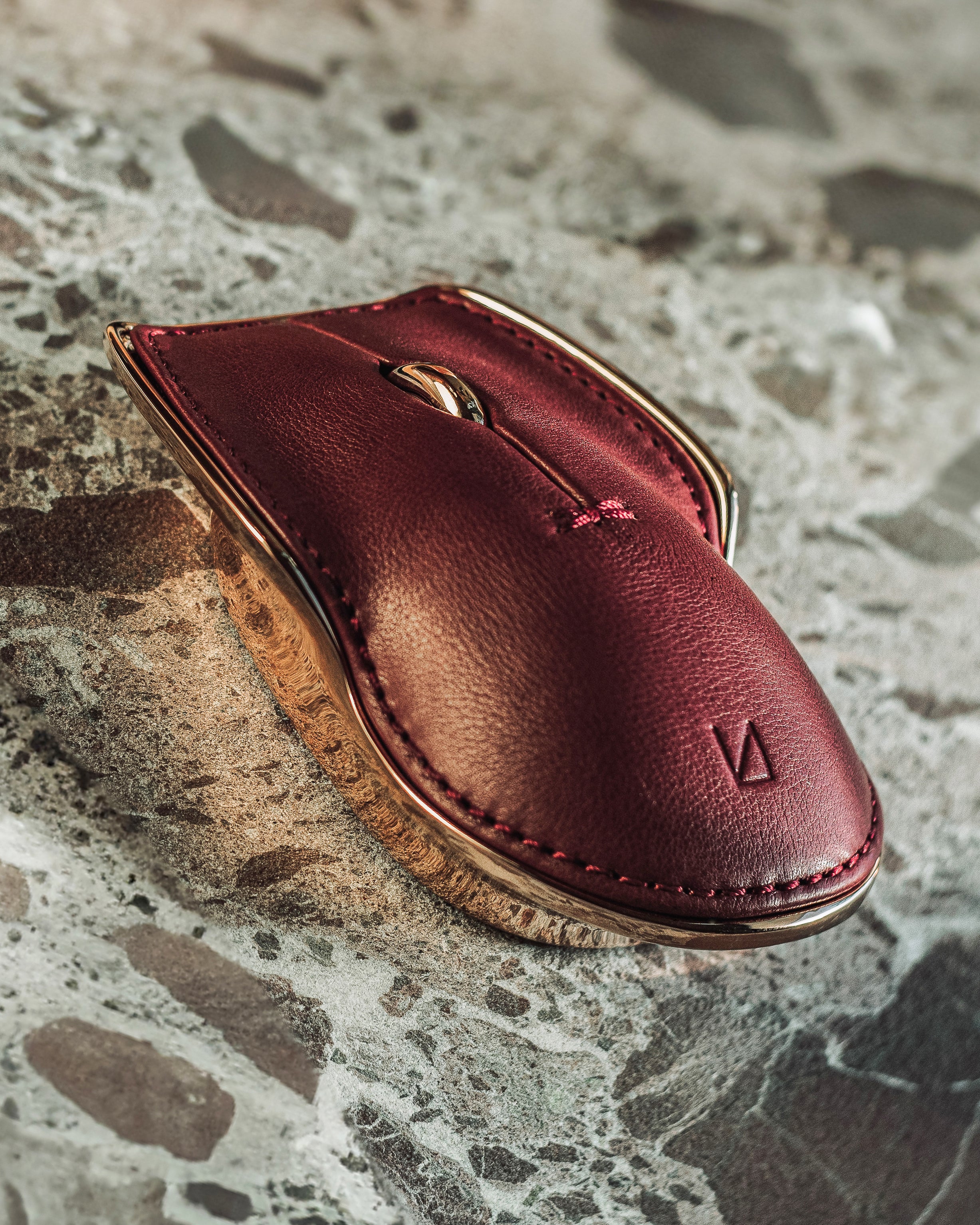 Full-grain leather
The finest full-grain calf is sustainably sourced from a prestigious French tannery with a long heritage in leather production. The leather's natural resilience and durability make it a perfect material for creating objects that are built to last. Additionally, it allows the skin to breathe, adding an extra layer of comfort. As it ages, the leather develops a unique patina, adding depth and character to the piece.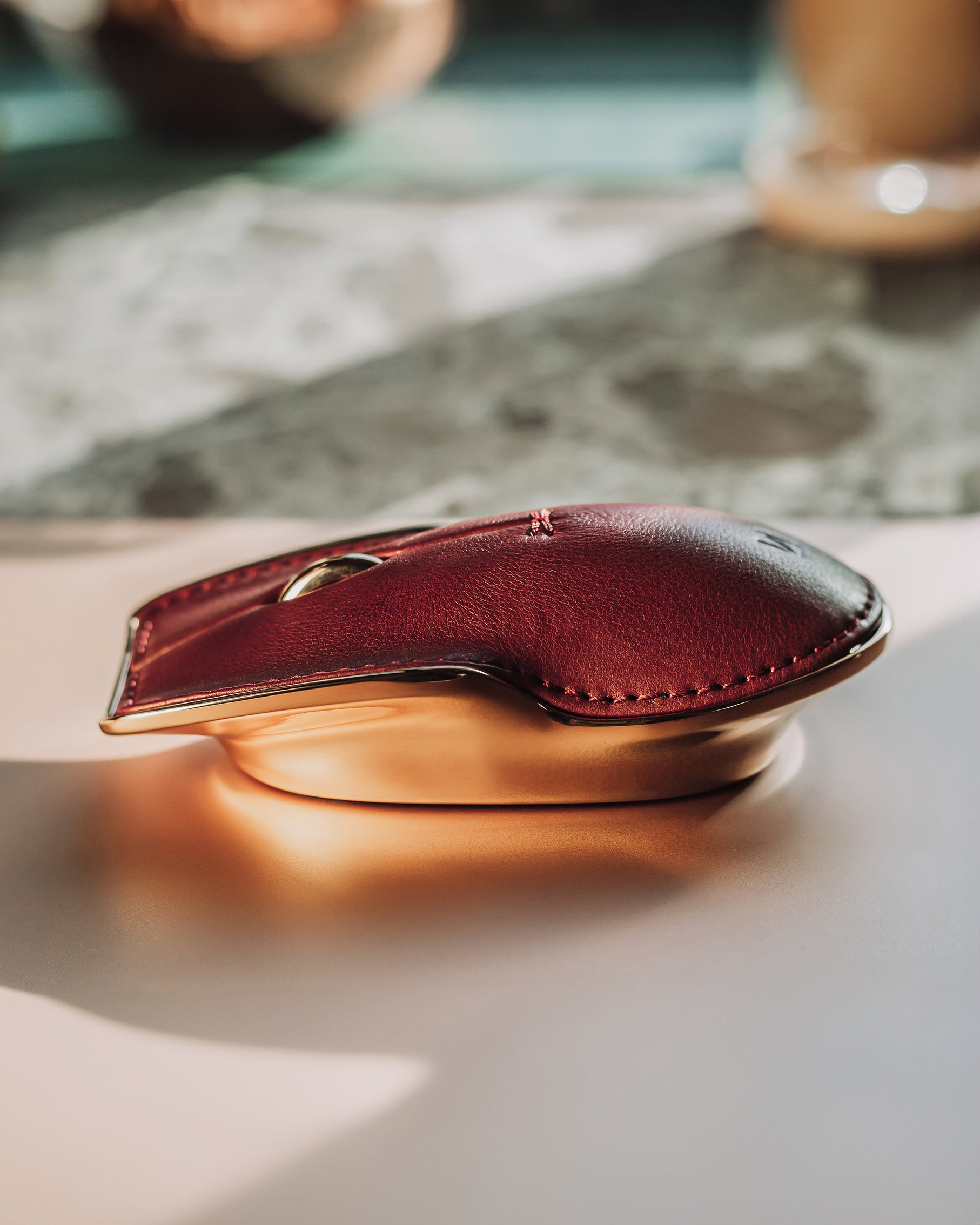 hand-polished brass
Our shells are crafted from solid aluminium. Every metal component undergoes a meticulous hand-polishing process, resulting in a flawless finish and an extended lifespan. The plated models eliminate the need for polishing, ensuring timeless shine.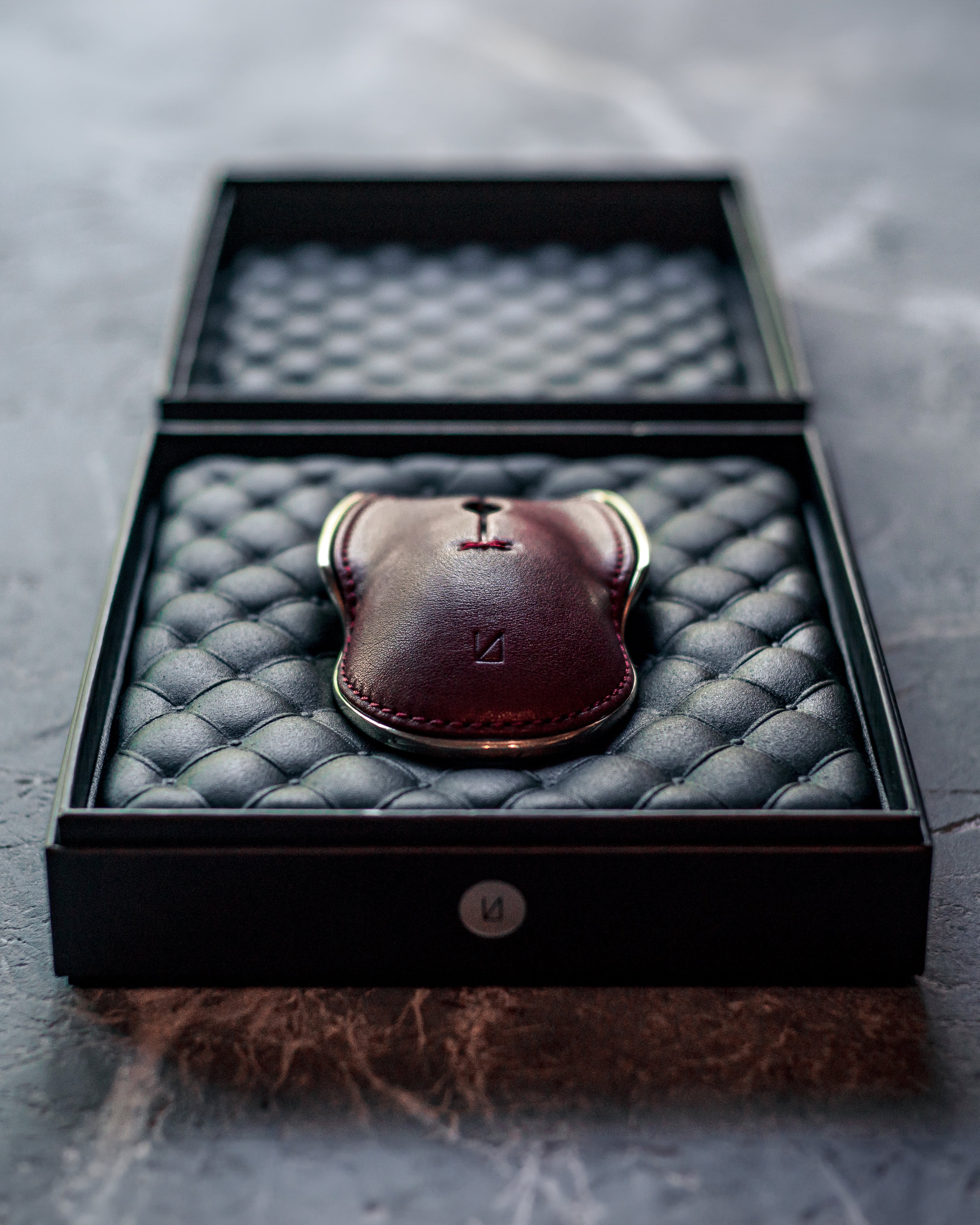 Effortlessly repairable
To promote repairability, our computer mouse is designed using traditional nuts and bolds instead of adhesive bindings, enabling full disassembly. This ensures every aspect of the device is accessible for maintenance, future upgrades and reassembly without the shredding of the device.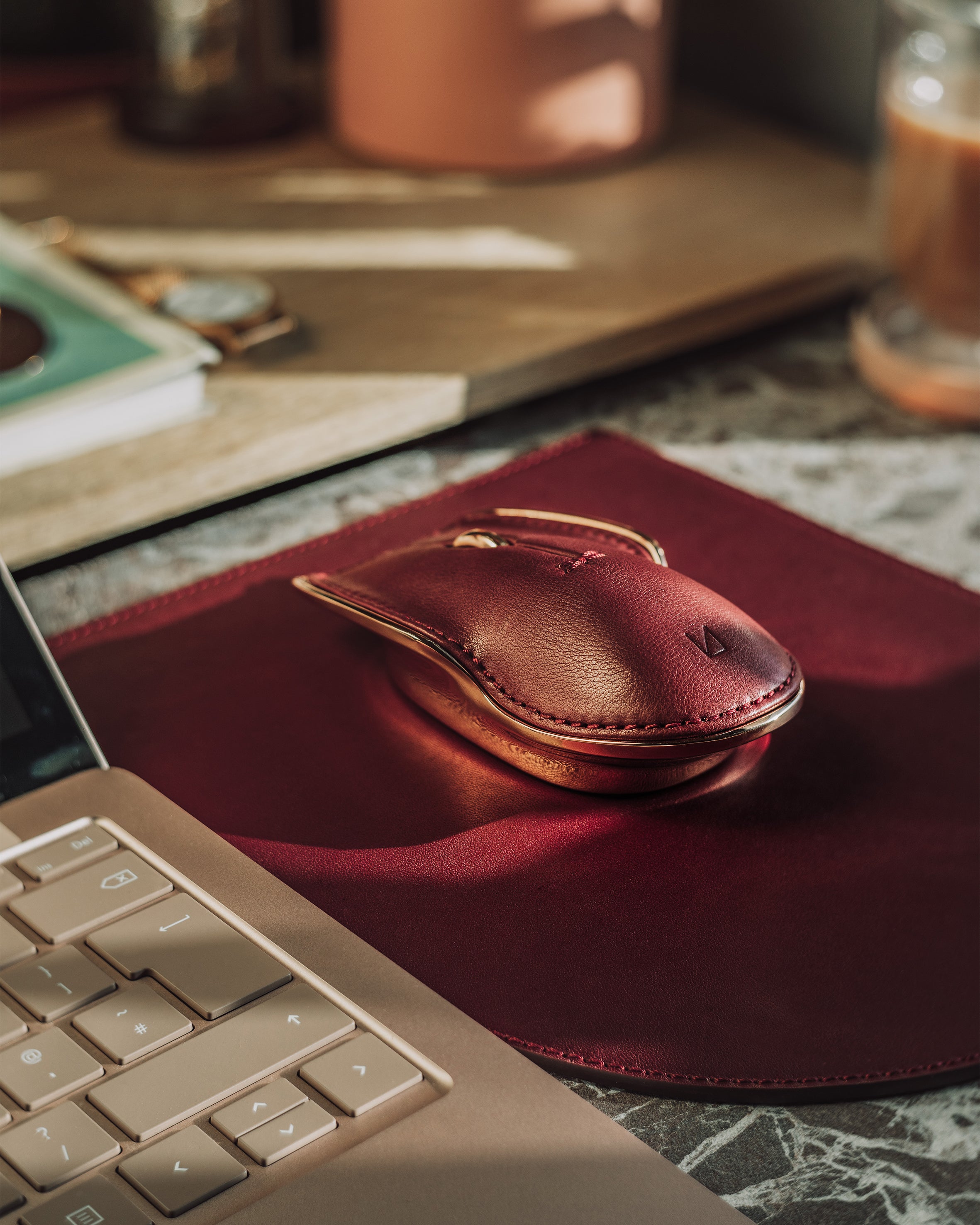 LONG-LASTING BATTERY
Built for longevity, the Nudus Blanc has a built-in capacity  of 850mAh Li-ion replaceable interchargeable battery, ensuring ample power to last for weeks on a single charge while staying future-ready.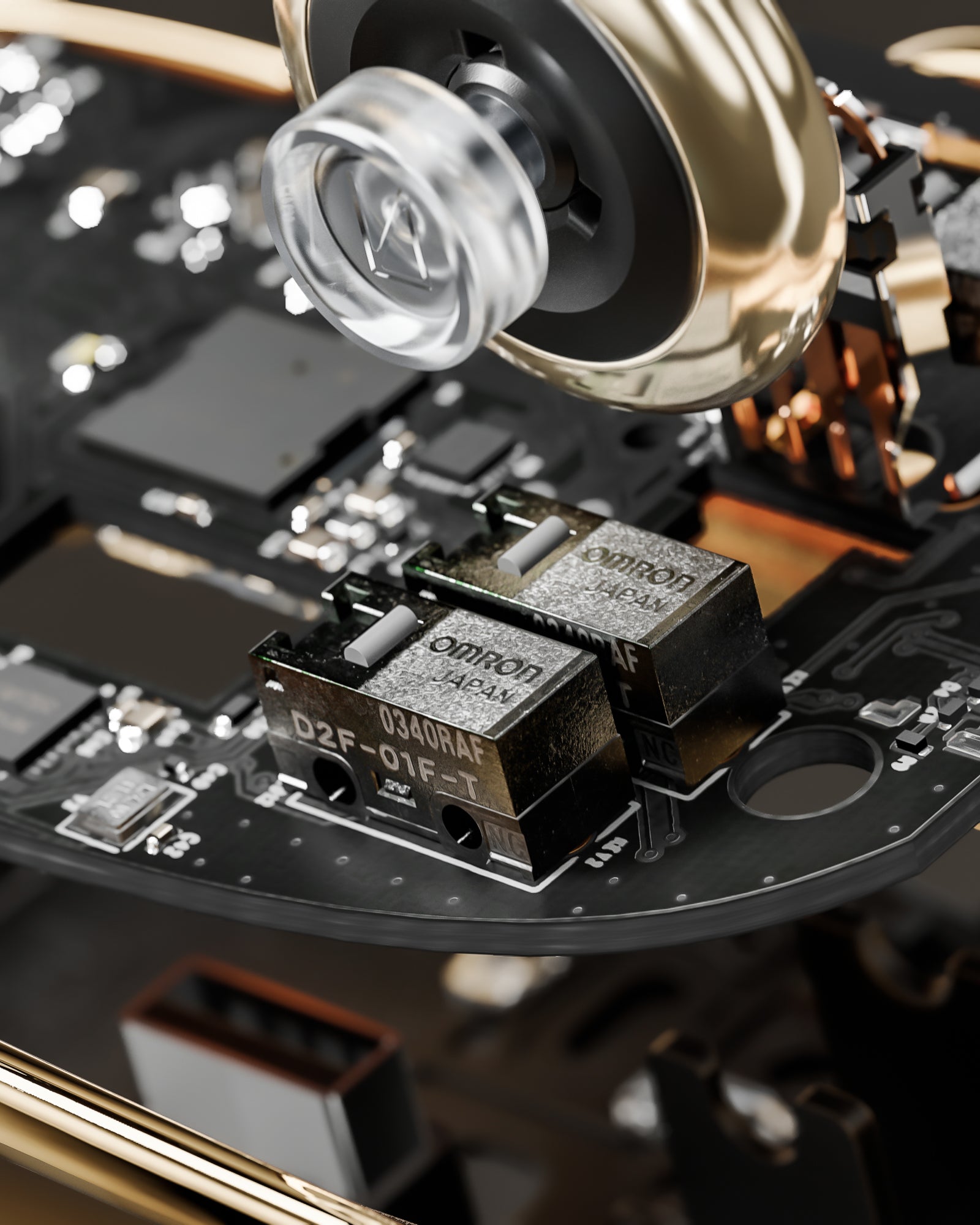 Omron Switches
The Pointer Instrument features solderless Japanese Omron switches with silver and gold alloy contacts; their unique plug-and-play properties make any potential replacement hassle-free, thus vastly extending the life span.
AMBIDEXTROUS GRIP
With its ergonomic balance, the Pointer Instrument was crafted to cater to the needs of both left- and right-handed users, ensuring a comfortable and precise experience. This thoughtful design approach ensures seamless control and efficiency, regardless of the dominant hand.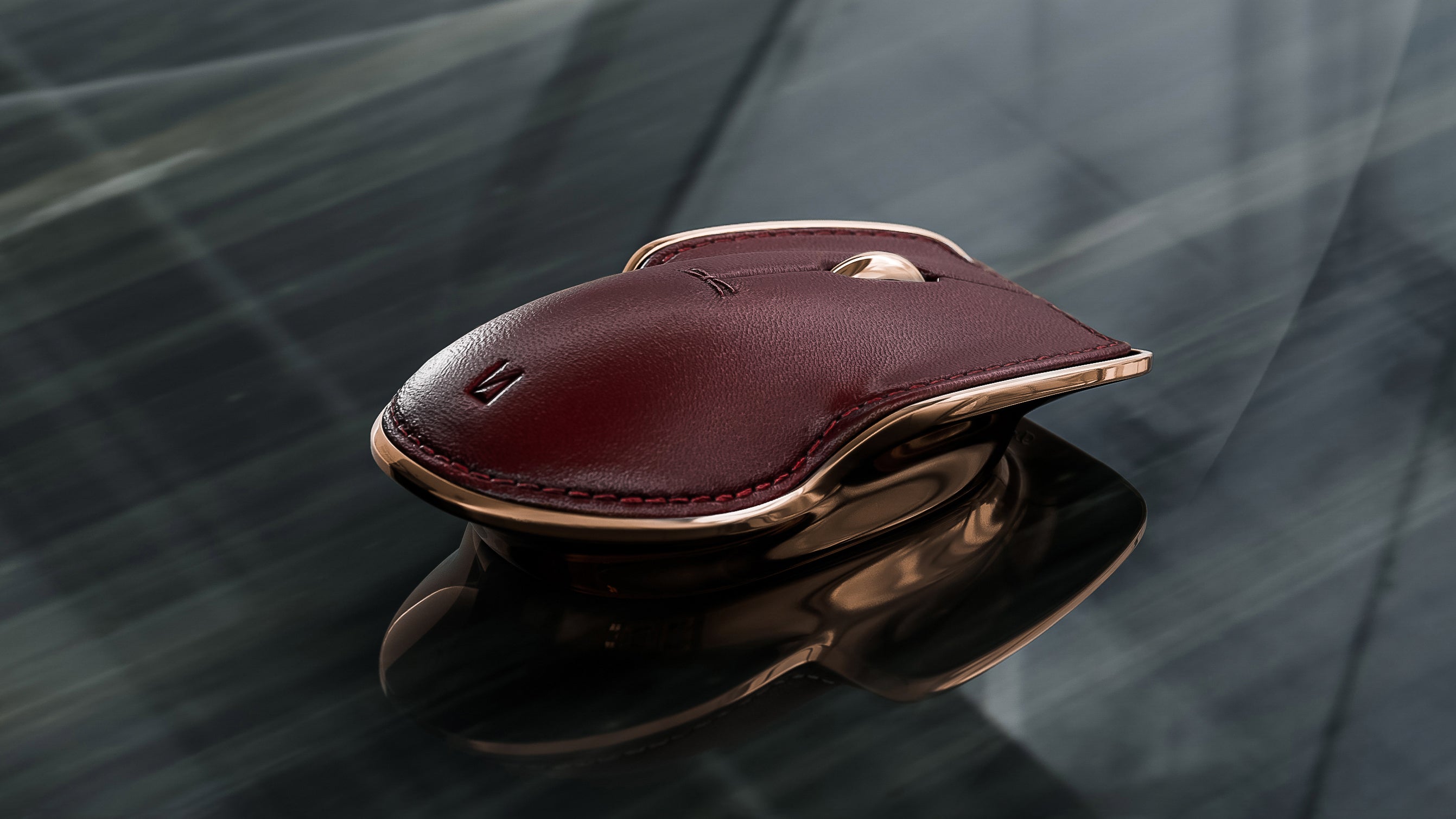 TRACK ON GLASS SENSOR
The Pointer Instrument features a Track on Glass sensor: Pixart PAW 3805. This powerful sensor allows the Pointer to be used on almost any surface, including mirror finish and clear glass with 5mm thickness.
CONNECTION MODES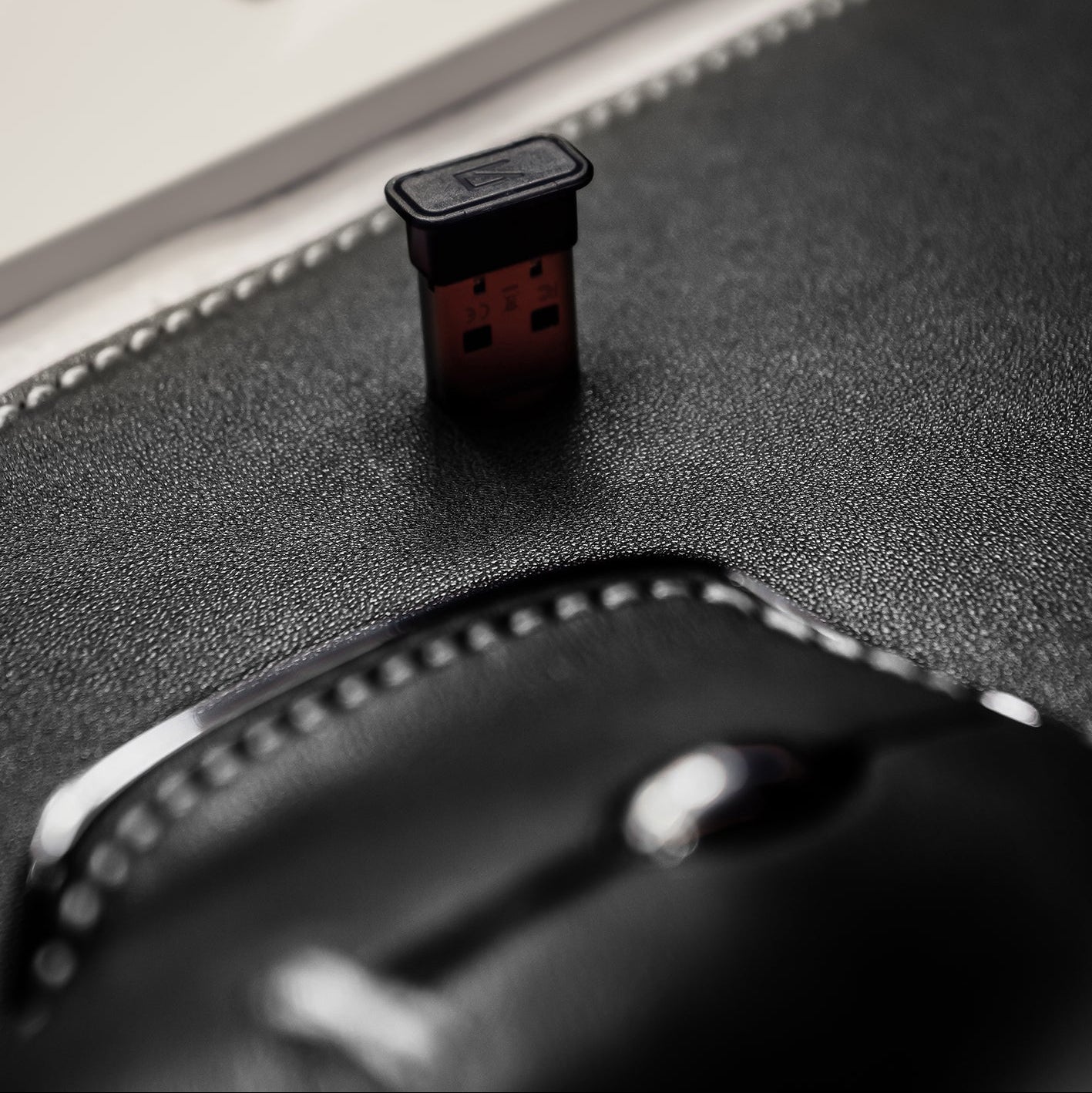 2.4G Dongle
Prime compatibility - an included dongle will link the Pointer to any device that supports a USB mouse.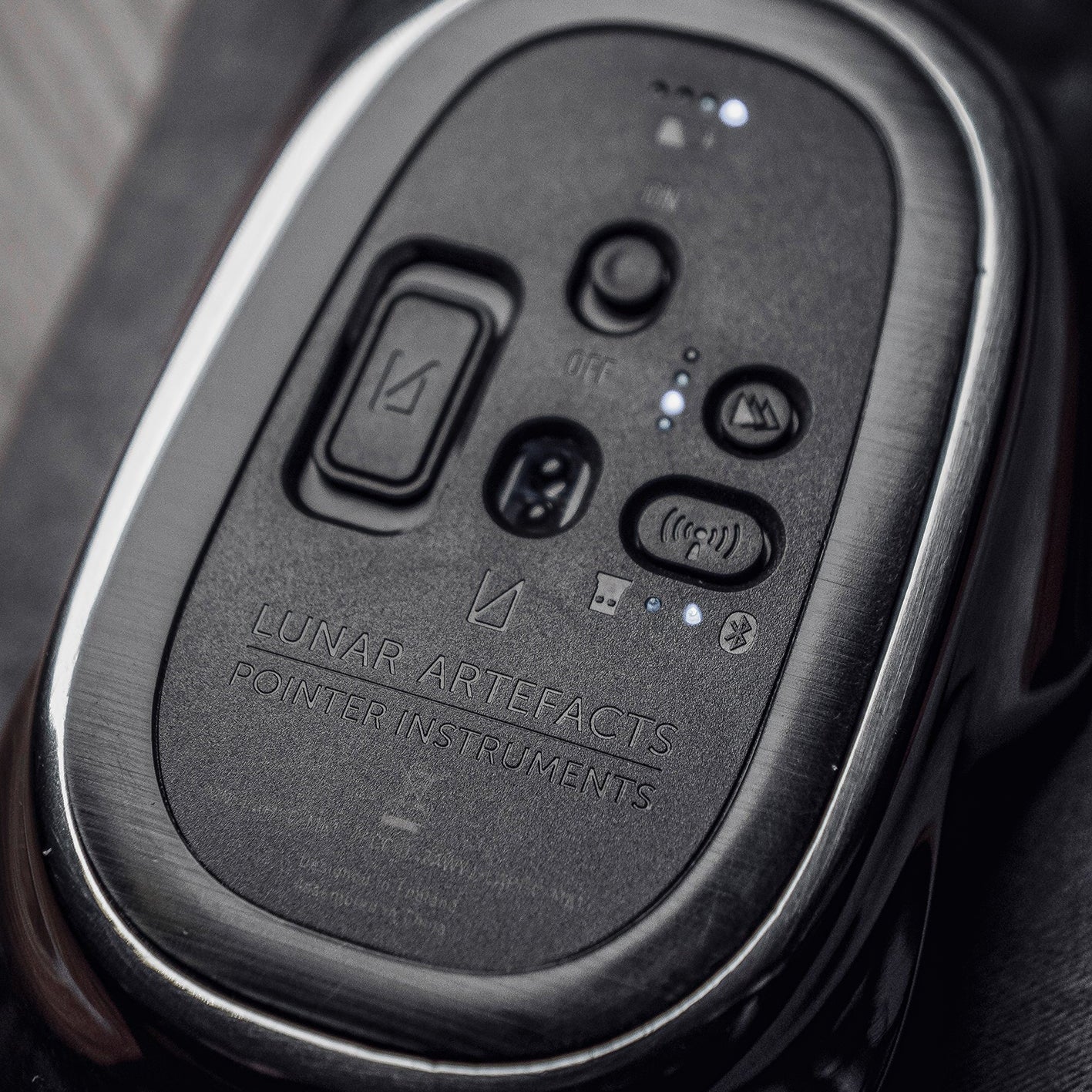 Bluetooth 5.0
Extended battery life – the latest Bluetooth technology compatible with macOS, Linux, Windows and Android, ensuring a battery that lasts over the month under normal usage conditions.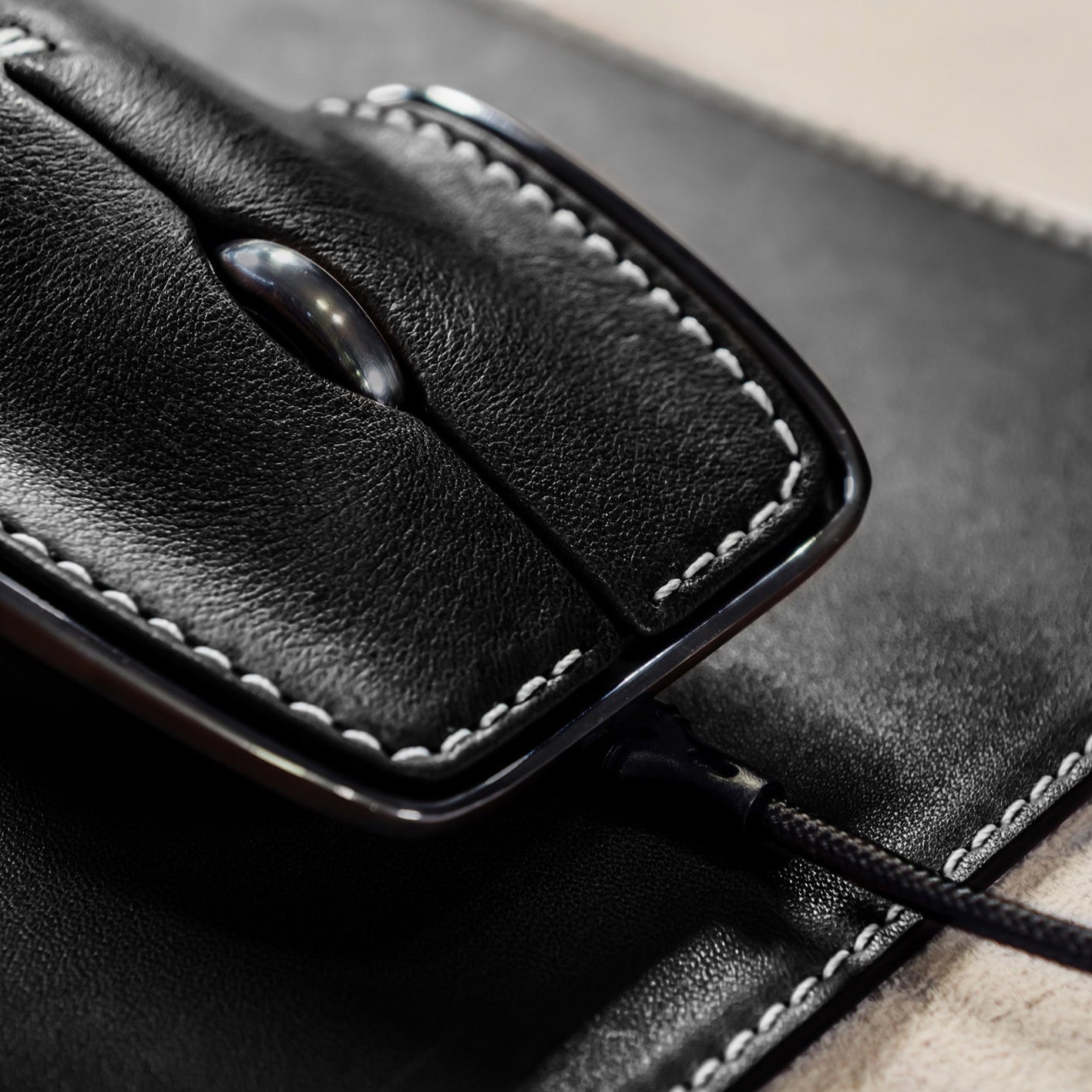 Cable Connection
Pro-performance – achieve peak performance with a direct USB-C cable connection. The conveniently located USB-C port on the front spoiler of the mouse allows you to work seamlessly on the fly, even while charging the mouse.
ENGRAVING
Sometimes, a memorable gift needs more of a personal touch. Make your words come to life with a meaningful message, creating the ultimate personalised gift for you or your loved ones.
REPLACEABLE TOPS
The Pointer Instrument tops are held in position through a magnetic latch mechanism, allowing spontaneous swaps between your covers, ensuring it align with your style.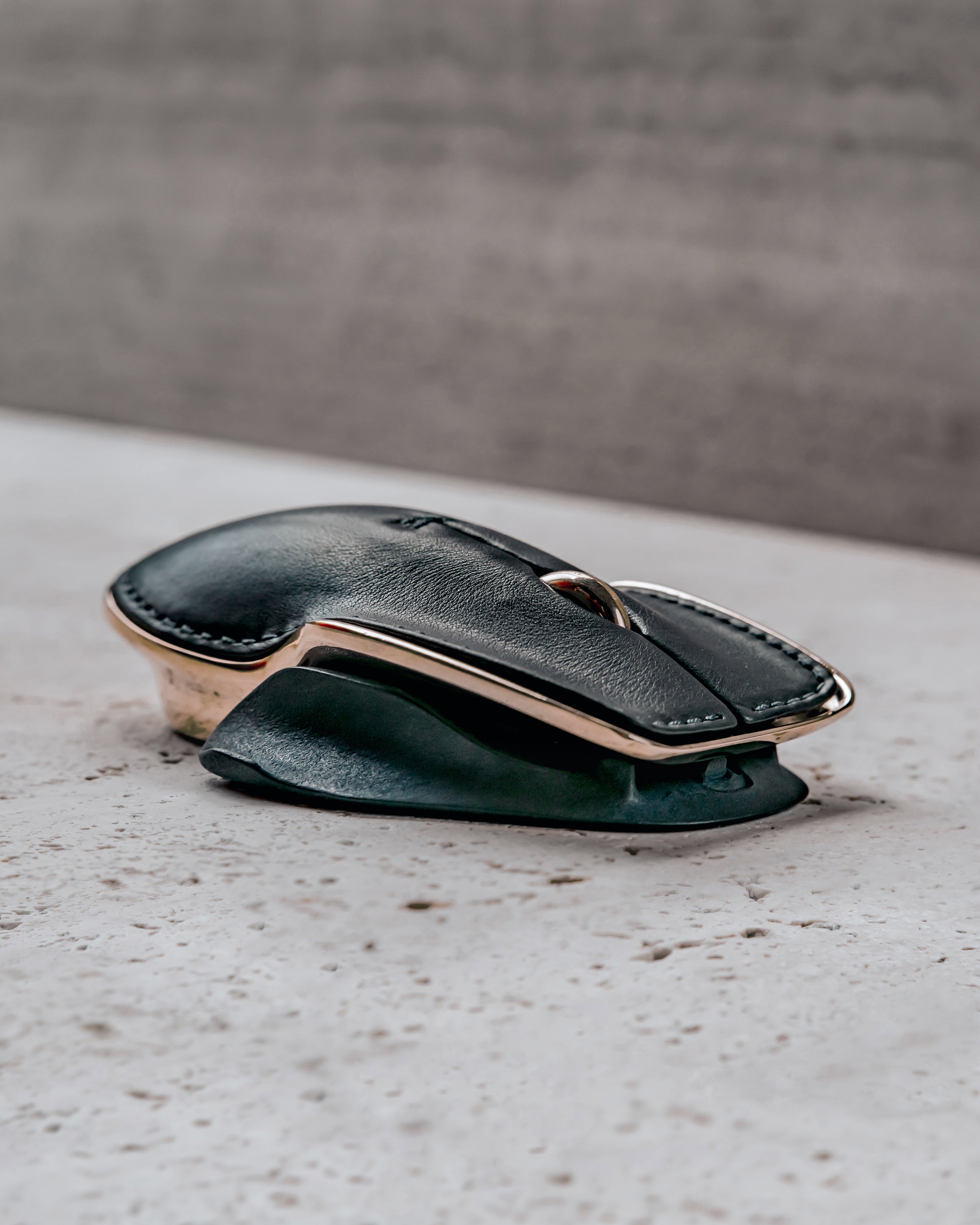 ERGONOMIC GRIPS
We have designed distinctive mouse grips for slightly larger hands requiring more support and strength. Inspired by the classic gaming mice, the grip brings the Pointer Instrument to a more traditional shape.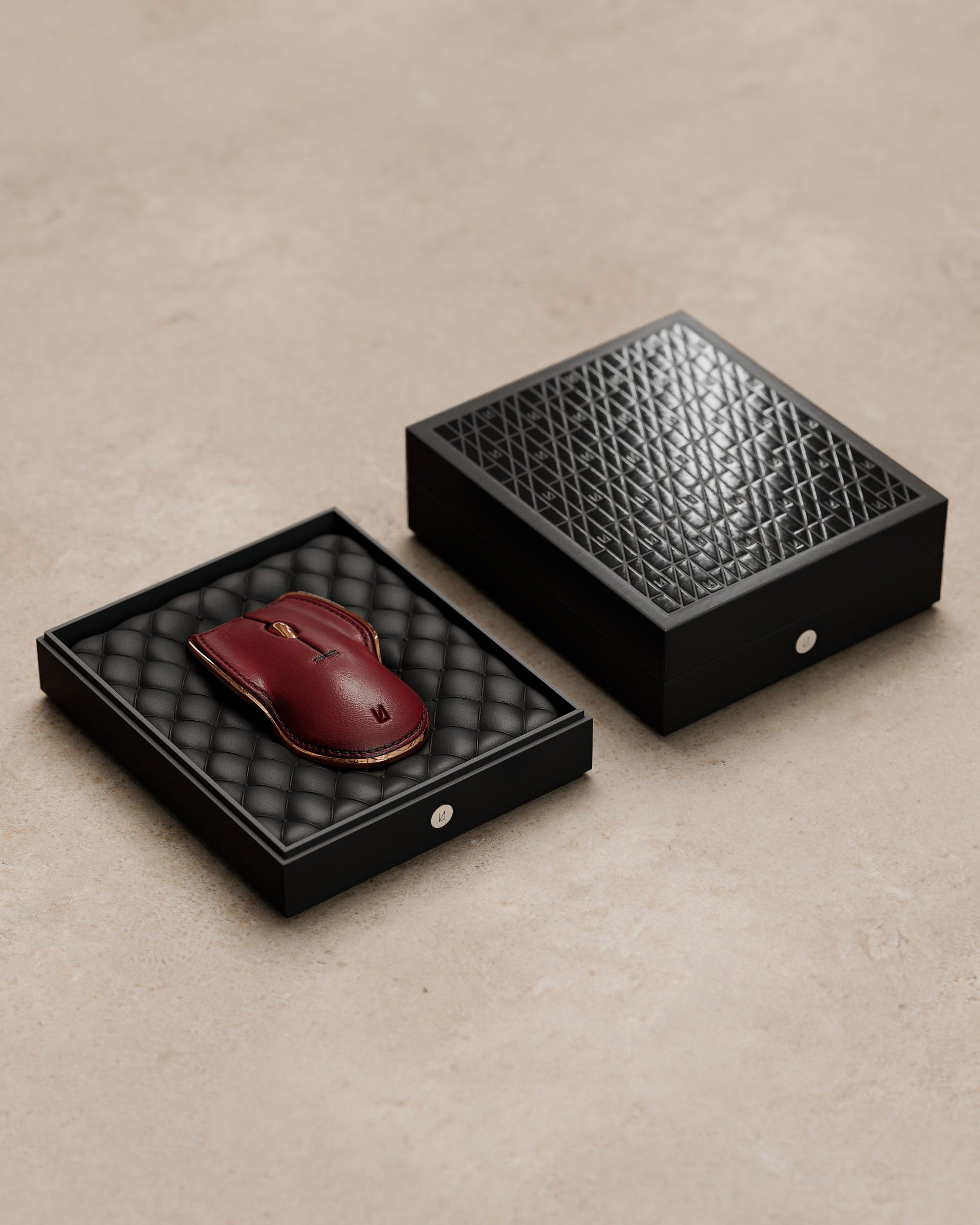 MODERN THOUGHTFUL PACKAGING
Our commitment to design also extends to our packaging. After all, our inner child loves the thrilling experience of opening a gift. A simple, minimal exterior soon gives way to a layered, well-considered interior designed to keep your product well-protected and beautifully presented.

With an environmentally conscious view, we've also chosen to use recyclable materials, opting for soy ink and sugarcane paper over plastic. In addition, we recommend finding alternative uses for the box once your item has pride of place in your preferred space. Its neutral, versatile pattern suits every setting, and our sustainable approach ensures that you can make the most of this eco-friendly packaging.