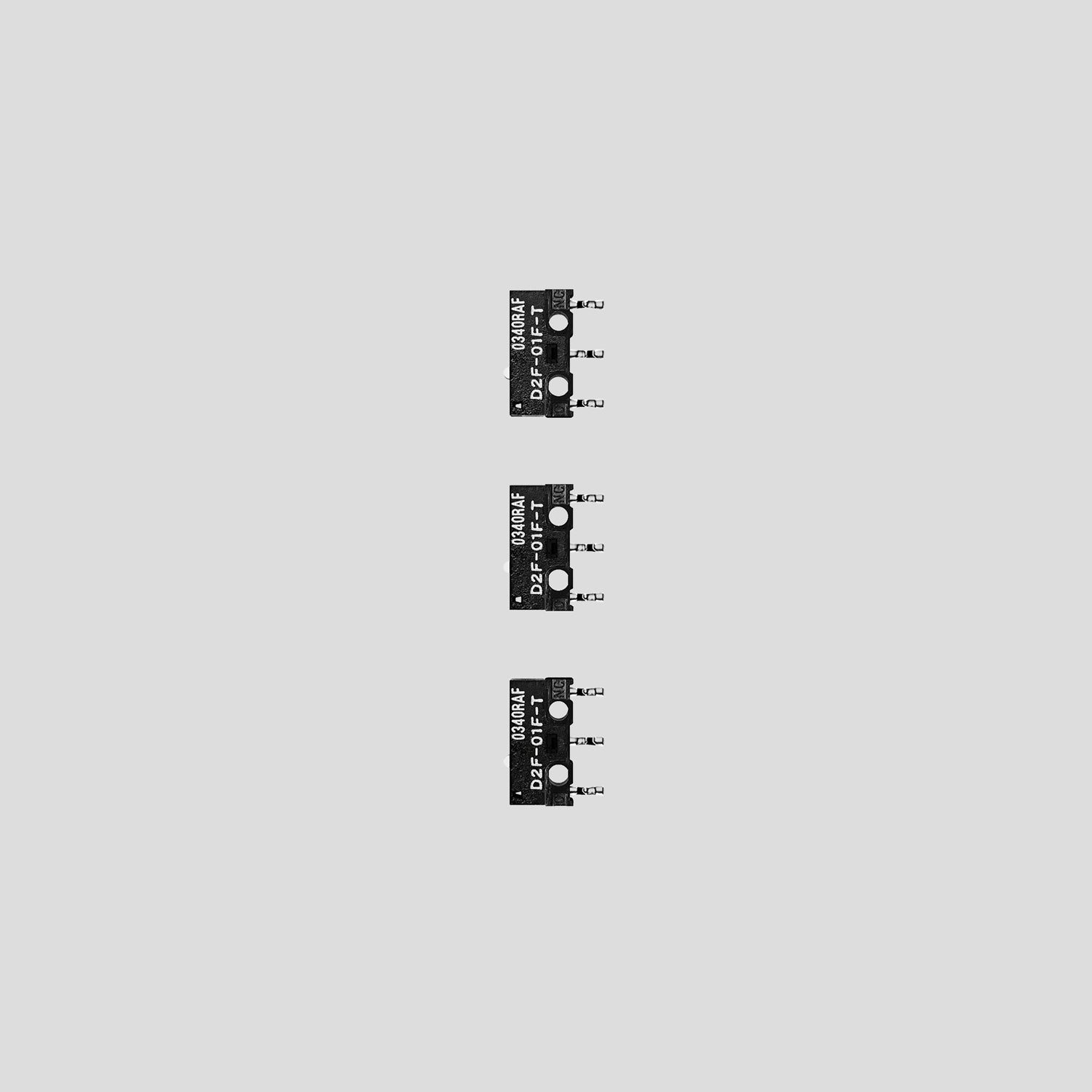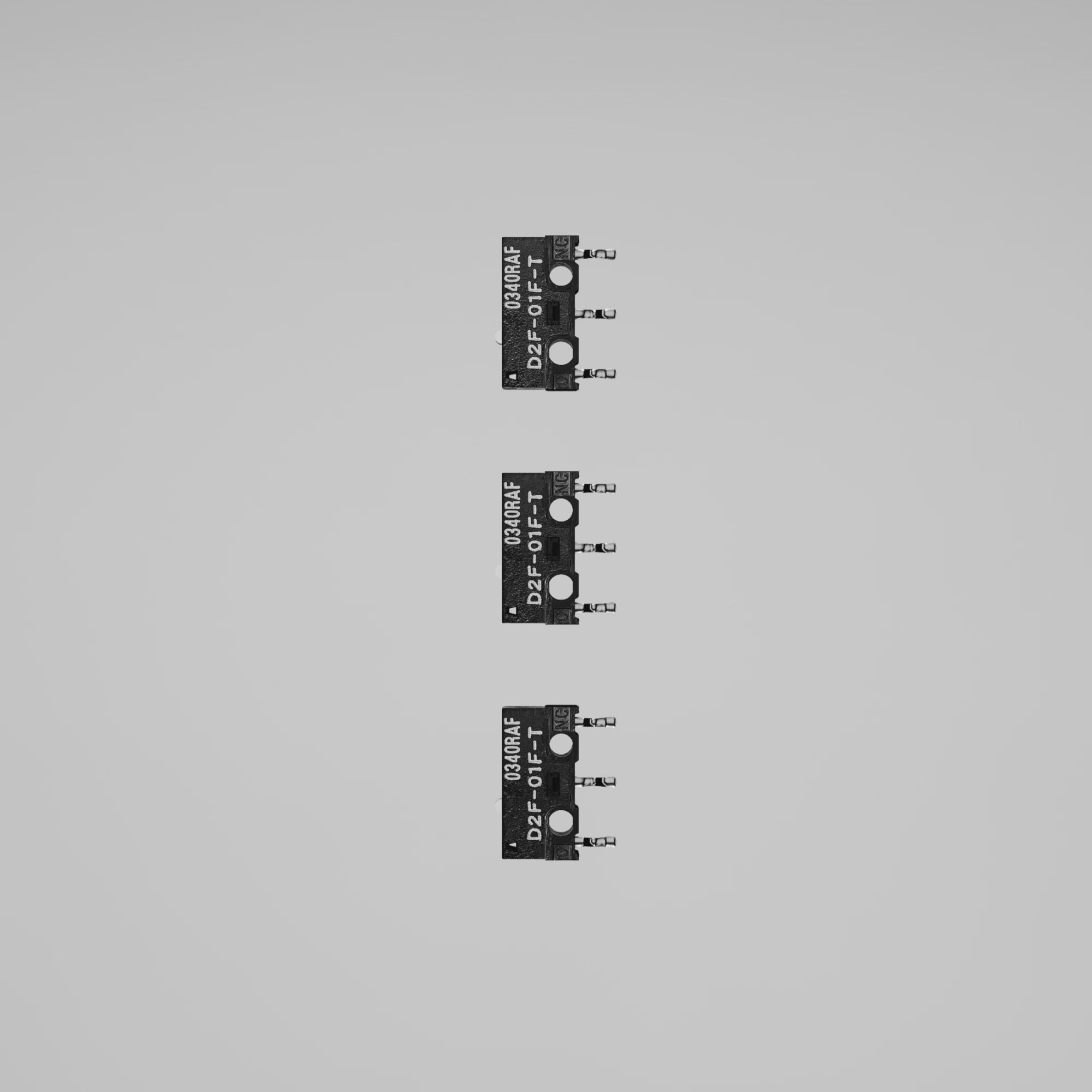 Replacement Parts - Micro Switches
---
REPLACEMENT OMRON SWITCHES.
Solderless Japanese-sourced Omron switches, with unique plug-and-play properties, make any potential replacement hassle-free, thus vastly extending the life span of the Pointer Instrument.
Features
• Compatible with all Pointer Instruments
• Solderless legs with silver and gold contacts
• Easily replaceable | Plug and Play
• 1000000 clicks
• 0.74 (N) operating force
• 3 units included
Products included in the Replacement Parts Collection will be dispatched within 10-14 business days from the order date. For EU orders, the import taxes are already included in the price.

The products are delivered worldwide via Standard Shipping, which can take from 14 to 20 business days. If your order contains products from Replacement Parts Collection, the order will be dispatched and shipped partially.